Kiwanis Flag Program
The Kiwanis Club of Jackson invites you to join your neighbors in displaying America's colors and we do all the work for you!
When you sign up for our flag program, we will insert a plastic sleeve in your front yard, your business yard and/or the yard of a friend or relative. No brackets or fixtures are attached to your building. Four times throughout the year, we will set a 3'x 5' flag on a 10' pole in the sleeve. We will set out the flag before a patriotic holiday and pick it up after the holiday. You get to enjoy being part of a neighborhood filled with patriotic colors while supporting the many projects focused on children provided by the funds raised in our club.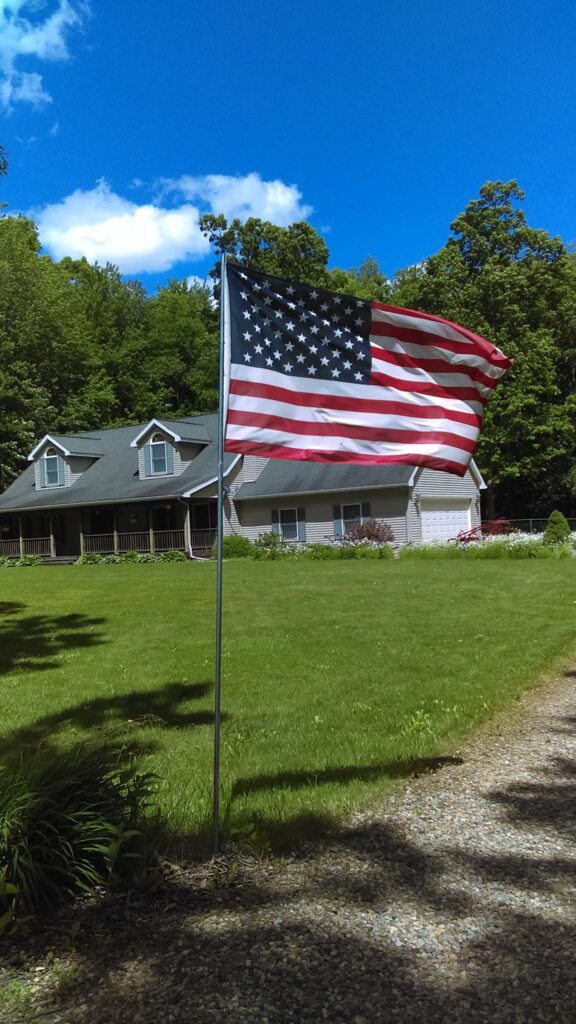 The flags will be set out by our volunteer members in the following manner:
Memorial Day through Flag Day
Independence Day
Labor Day through Patriots Day
Veterans Day (weather permitting)
You can participate in our Kiwanis Flag Program for only $40 per year per flag.
To Order a flag for the upcoming 2023 Holidays, you can either mail in an order form or use the online order form below. The flags remain the property of the Kiwanis Club of Jackson and are limited to our service territory.
Online Order form – Kiwanis Flag Program